Children's Programs
May Programming
Toddler Times - Tales & More with Bethany in the Morning - Mondays at 10:30 Come join us every Monday morning at 10:30 for story time followed by a craft suitable for preschool/toddler age children.
Toddler Times - Tales & More with Meg in the Morning - Thursdays at 10:30 Come join us every Thursday morning at 10:30AM for story time followed by a craft suitable for preschool/toddler age children.
May Craft
MAY TAKE & MAKE CRAFT -
Pufferfish Foam Magnents
Our May children's take and make craft will be a Pufferfish Magnet. Children up to age 10 are invited to stop into the Children's Room and pick up a bag to bring home. Craft bags will be available from the 2nd through the 21st or while supplies last. ONE bag per child please so more kids get to participate. NO pre-registration is needed. Just pop in and grab a bag!
---
Chess Club for Kids & Teens
Chess Club has returned for kids and teens. Sessions will take place from 4 - 5:30 PM on Wednesdays, April 6, 13, 20, May 4 & 11. All levels of players from beginner to advanced are welcome. Instructor Andy Morris-Friedman teaches in a way that makes the game understandable and enjoyable for eberyone. Pre-registration is recommended but not required. We will allow adults if space allows. To Sign up call 413-538-5045 or stop in.
---
Intro to Spanish For Families
ttention families with kids ages 8 - 12. Would you like to learn Spanish? Join us for a three part series: Introductory Spanish for Families presented by Bilingual Specialist Jan Lamberg. Learn basic greeings, numbers, colors, season, animals, and much more. Classes will be held on Mondays, May 2, 9 & 16 at 6 PM. Pre-registration is required by either calling the library at 413-538-5045 or stopping into the library.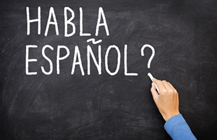 ---
Children are invited to come to the craft room located in the Children's Room anytime between 9:30 to 11 on Saturday, May 7th for a drop-in craft. They will be making paper rainbow clouds. This is a self-led craft. Parents and caretakers of bery young children will want to remain with them as they work on the craft. NO pre-registration needed - just drop in!
CFCE Playgroup & Zoo on the Go
Families of children from infants to age 5 (older kids welcome too) are invited to join Dana from the Coordinated Family Community Engagement program for their weekly storytime/playgroup. To register, see the link below. Themes for May include :5/4 Rainbows, 5/11 Butterflies, 5/18 Cows, 5/25 Wildlife on Wheels live animals program. The link to register is: https://forms.gle/XeChmdvXCyE84F37A
---
Mr. Eric Concert for Kids
In lieu of our regular stroy time at 10:30 am on Thursday, May 12th, families of very young children are invited to a special family concert with Mr. Eric. The concert is brought to the library by the Coordinated Family Community Engagement program. Mr. Eric will delight the audience with fun and up-beat music for young children. This interactive musical event will include movement, singing, and smiles.

READING BUDDIES WITH DUCHESS & GWEN
Kids will have two opportunities to practive their reading with Bright Spot Therapy dogs Duchess and Gwen. Duchess is an adorable Yorkshire terrier and Gewn is a loveable greyhound. Children in kindergarten and above can participate in 15 minute time slot. Duchess will be here on Monday, May 9th and 23rd from 6:00PM to 7:00PM. Gwen will be here on Wednesday, May 25th from 3:30PM to 5 PM. Pre-registration is required. Parents/caretakers need to sign their child up by either calling the library at 413-538-5045 or stopping by the main library.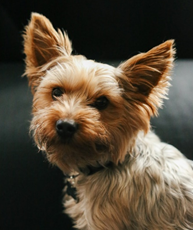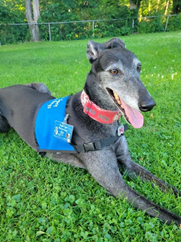 ---
CHEMISTRY ADVENTURE RETURNS

Families with children in Kindergarten through 6th grade are encouraged to participate in the Chemistry Adventure Program which is a partnership between Mount Holyoke College and the library. Parents can sign up their eligible children to join the program. Once registered, parents can check out one chemistry kit for their children in K-2 or 3rd-6th grade categories. After completing the experiments at home, the children will receive a stamp for their "passport". After completing 3, 6, and 10 kits each participant receives a small prize. This collaboration with the college is an effort to instill in children an interest in Chemistry. For more information or to sign up, stop by the library or call us at 413-538-5045.
---